---
FREE Today:  The Purified Oasis Orgone Earrings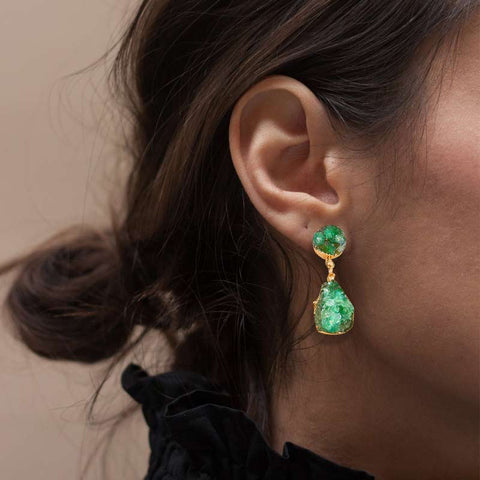 $59.99 Value - Just Cover Shipping
A gift that brings wealth, opportunity, purification, and love:

 

This Purified Oasis Orgone Earrings are handmade with pure citrine, green aventurine, obsidian and volcanic rose quartz. Citrine can attract wealth, prosperity and success. Citrine promotes motivation, activates creativity and encourages self-expression. It helps to release negative traits, depression, fears and phobias.
The Green Aventurine is known as the "Stone of Opportunity" and is considered to be the luckiest of all crystals, especially in terms of expressing prosperity and wealth, or increasing favor in competitions or games of chance. People only need to get close to it to get its benefits.
Obsidian is considered to be an earth-stone that activates the root chakra and grounds you in your connection to the Earth. It is said to clear the aura of negative energy.
The rose quartz can calm an agitated wearer. A rose quartz bracelet can be a wonderful gift to someone going though a divorce, breakup, family estrangement, or any struggle with loneliness and lack of inner peace.
Feel its positive effects anytime, anywhere:

Wearing the orgone Earrings on your body, holding in your hand while meditating, or even put in a bag or pocket when you go out. will help relieve your mental state, eliminate stress and anxiety, and is especially useful for people living in big cities.

Only 92 pieces are available:

 

As these hand-made orgone earrings are in short supply-we provide a lot of manpower and material resources, and we only ask you to provide a little transportation and handling.
Why Are We Giving Away These For FREE?

We believe that what modern people need most is healing and unity. Inheriting ancient wisdom and methods, and insisting on using environmentally friendly and sustainable crystals, this is the principle we have always adhered to.
We support more than 400 craftsmans around the world, and every craftsman joins us in the mission of making perfect crystal product. Upon ordering the free earrings, you are welcome to purchase other products to support our store. This is really a great support for our movement.
You are helping us heal the world. For every product sold, Olivenorma will donate part of the proceeds to the Make A Wish Foundation to help poor children in Africa get a good education.
Only 92

 

FREE

 The Purified Oasis Orgone Earrings 

Available - Claim Yours Now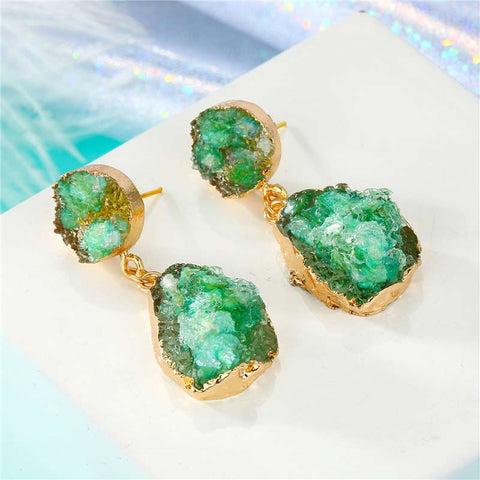 You will receive the Purified Oasis Orgone Earrings: a powerful amplifier of wealth, opportunity, purification, and love.
• Genuine gemstones:
Green Aventurine, Citrine, Obsidian, Pink Crystal
• Size: 1.77 inches
• Value: $59.99, Free today ONLY
• Great quality guarantee
•  Safe payment and multiple payment methods
•  
Responsible shipping and customer service
•  Orders will be processed within one business day
Crystals not only provide humans with powerful energy and healing, but also provide purification for nature-but only when they are the real deal. Every material we use is environmental-friendly, natural, and sustainably sourced. This is Olivenorma's promise.