---
FREE Today: The Pure Break White Jade Bracelet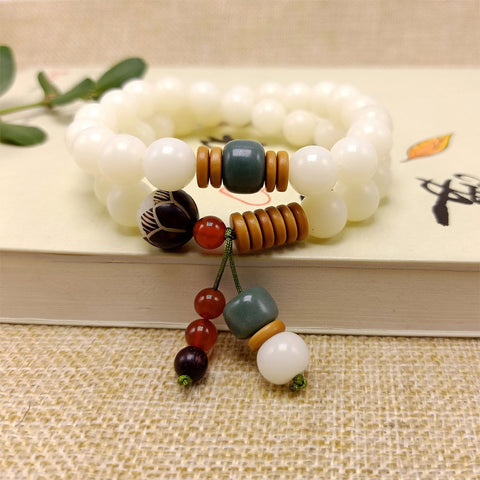 $74.99 Value - Just Cover Shipping
A gift that brings spiritual awareness and healing:

 

This Pure Break White Jade Bracelet is handmade with pure white jade. White jade will remove the hurt, anger, and bitterness in your heart, and it will shine a positive and healing light on your emotional trauma. With the guidance of this stone, you will be able to transmute your negative feelings so you can make progress towards your future!

Lotus Symbol-Enlightement and new beginnings: Delicate and enchanting, the lotus represents purity, rebirth and survival. Like the flower itself, the lotus symbol embodies the power of crossing muddy waters and emerging gracefully from the depths.That i

s an ability that can be replicated throughout life- there will always be hard, dark times, but everything will work out in the end.

Feel its positive effects anytime, anywhere:

 Wearing an orgone bracelet on your body, or placing it in any corner of your home or working space, will help relieve your mental state, eliminate stress and anxiety, and is especially useful for people living in big cities.



Only 64 pieces available:

 

These artisan-made bracelets are in short supply - and we've allocated as many as we can for this giveaway. We only ask that you help us with shipping & handling.
Why Are We Giving Away These For FREE?
We believe that what modern people need most is healing and unity. Inheriting ancient wisdom and methods, and insisting on using environmentally friendly and sustainable crystals, this is the principle we have always adhered to.
We support more than 400 craftsmans around the world, and every craftsman joins us in the mission of making perfect crystal product. Upon ordering the free bracelet, you are welcome to purchase other products to support our store. This is really a great support for our movement.
You are helping us heal the world. For every product sold, Olivenorma will donate part of the proceeds to the Make A Wish Foundation to help poor children in Africa get a good education.
Only 64 FREE

 

The Pure Break White Jade Bracelet Available - Claim Yours Now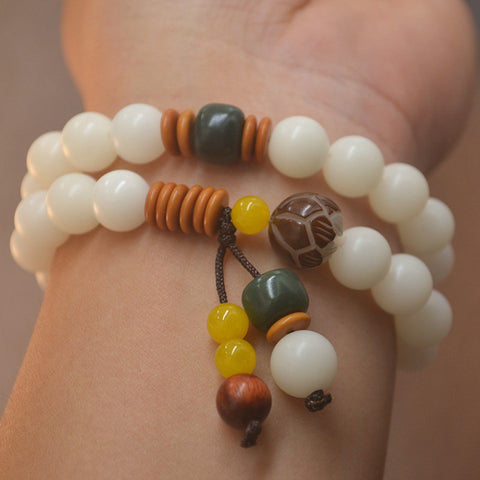 You will receive the Pure Break White Jade Bracelet: a powerful amplifier of the spiritual awareness and healing.
• Genuine gemstones:
pure, sustainably sourced white jade
• Value: $74.99, Free today ONLY
• Great quality guarantee
•  Safe payment and multiple payment methods
•  
Responsible shipping and customer service
•  Orders will be processed within one business day
Crystals not only provide humans with powerful energy and healing, but also provide purification for nature-but only when they are the real deal. Every material we use is environmental-friendly, natural, and sustainably sourced. This is Olivenorma's promise.