---
Why Are We Giving Away These For FREE?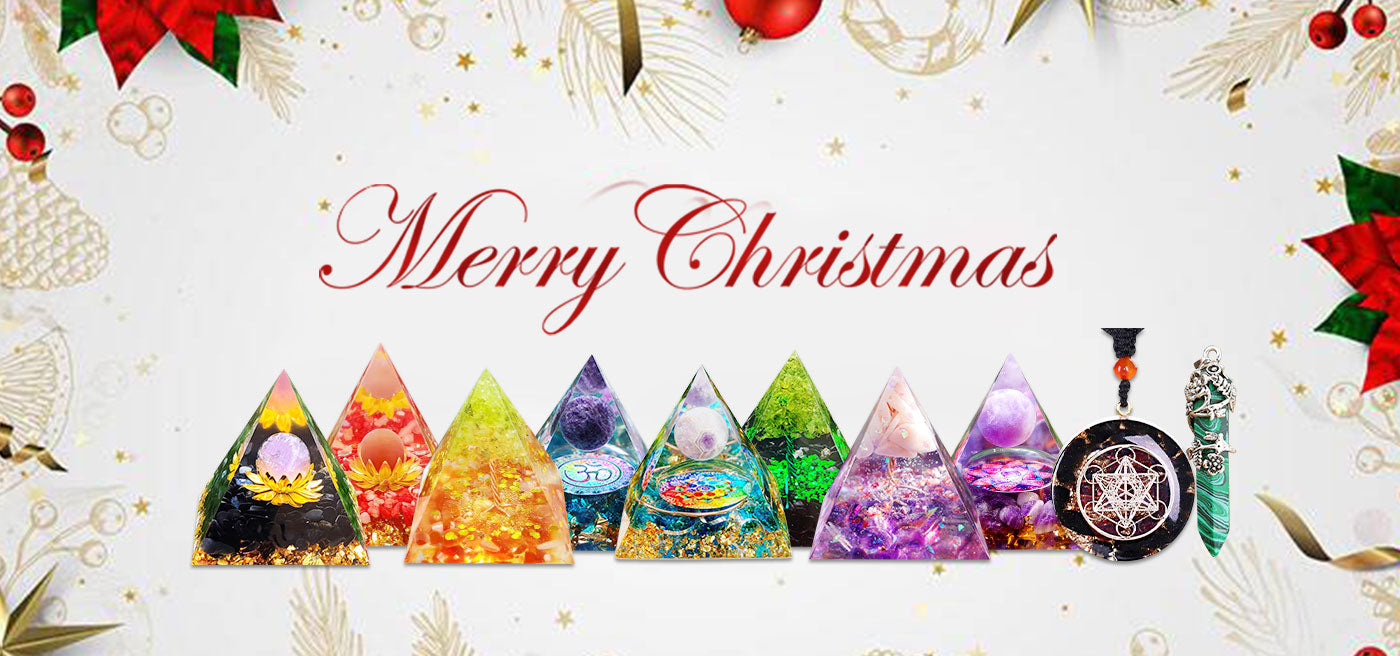 Merry Christmas❗❗This time of year brings out the best in us, and that's something to celebrate. So no matter where we are, we all hope to send the most special blessings to family and friends. 🎁We've got brilliant gifts for everyone on your list.

  🎅The Orgone Pyramid, which carries energy and aura, will be the most unique gift the other party receives. And They'll get there before Christmas if you order now.😘Hurry up, CHRISTMAS FREE SERIES will be sold while stocks.

Only 
21 

Available
Claims the Free Orgone Necklace Before they're Gone!!

$64.99 Value - Just Cover Shipping
A gift in support of clearing away negative energy and encouraging passion:  The Boundless Energy Obsidian Necklace is handmade with volcanic obsidian and garnet. Obsidian is considered to activate the root chakra and grounds you in your connection to the Earth. It is said to clear the aura of negative energy.Garnet stones reignite your passion and motivate you to focus on the things that bring you joy, pleasure, and happiness.


METATRON'S CUBE Symbol: Balance and Harmony – In sacred geometry, the symbol represents the balance of energy within the universe. You'll notice how all things are connected regardless of how  small or insignificant they are.A Symbol of Creation – Metatron's cube is said to represent all the geometric shapes found in nature.  Nowadays, some scholars still believe that the symbol is the building block of everything in the universe.Healing and Protection – In some cultures, Metatron's cube is used for guidance, healing and protection.


Feel its positive effects anytime, anywhere: Wearing an orgone necklace on your body, or placing it in any corner of your home or working space, will help relieve your mental state, eliminate stress and anxiety, and is especially useful for people living in big cities.


Only 21 pieces available:

 

these artisan-made necklaces are completely free. We only ask that you help us with shipping & handling.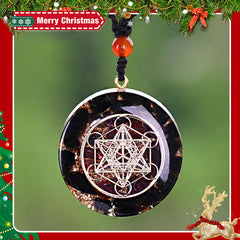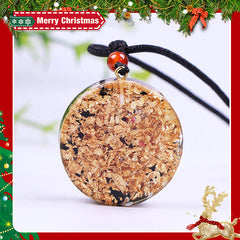 You will receive the Boundless Energy Obsidian Necklace: An aid to clearing away negative energy and encouraging passion.

• Materials:
pure, sustainably sourced obsidian, garnet crystals
• Pendant Size:
1.38 inches diameter
• Value: $64.99, claim yours FREE while stocks last
• Great quality guarantee
•  Safe payment and multiple payment methods
•  
Responsible shipping and customer service
•  Orders will be processed within one business day
Crystals not only provide humans with powerful energy and healing, but also provide purification for nature-but only when they are the real deal. Every material we use is environmental-friendly, natural, and sustainably sourced. This is Olivenorma's promise.