---
Why Are We Giving Away These For FREE?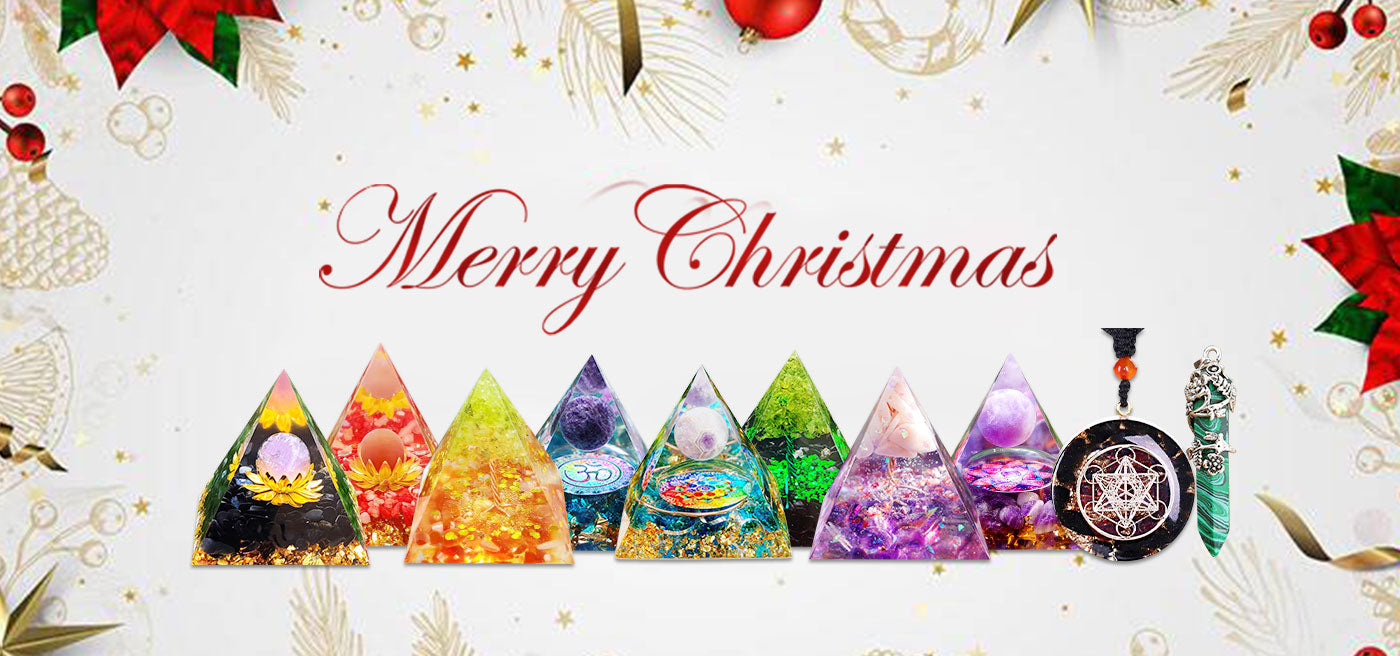 Merry Christmas❗❗This time of year brings out the best in us, and that's something to celebrate. So no matter where we are, we all hope to send the most special blessings to family and friends. 🎁We've got brilliant gifts for everyone on your list.

  🎅The Orgone Pyramid, which carries energy and aura, will be the most unique gift the other party receives. And They'll get there before Christmas if you order now.😘Hurry up, CHRISTMAS FREE SERIES will be sold while stocks last.
Only

 

41 

Available
Claims the Free Orgone Pyramid Before they're Gone!!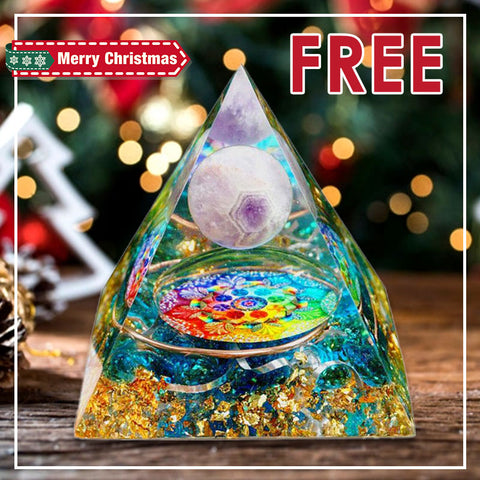 $100.99 Value - Just Cover Shipping
A gift in support of global calm and strength:

 

this Tranquil Deep Ocean Orgone Pyramid is handmade with pure amethyst and volcanic aquamarine. Amethyst is said to bring strength, courage, and peace. These benefits can help promote healing. It's a soothing stone with peaceful properties, with a quiet energy that should also help release creativity. It's a great gift for anyone suffering from anxiety, mood disorders, and addictions. It is said to promote spiritual and physical health.Aquamarine enables us to gain the wisdom deep in our hearts. It helps us express our feelings openly and communicate with others from the heart.


As a conductor of energy which was confirmed by scientific research:

 

The Pyramid of Orgone is based on the research of the Austrian psychoanalyst "Dr. Wilhelm Reich" in the early 20th century, who introduced the term orgone. According to his research, the positive energy flow pattern of pyramid can be observed through Kirlian photography. You will see that the concentration of energy occurs around the vertical axis passing through the apex of the pyramid (1/3 of the height from its bottom). You can also see the energy radiating from the top of the pyramid in the form of a spiral.


Feel its positive effects anytime, anywhere: Placing Orgone Pyramid in any corner of your home, working space, or any space where you'd like to enjoy the flow of positive change, growth, opportunity and emotional balance. Hold in your hand while meditating, or even put in a bag or pocket when you go out. Helps ease the mental state, dispel stress and anxiety, especially useful for people living in big cities.


Only 41 pieces available:

 

these artisan-made pyramids are completely free. We only ask that you help us with shipping & handling.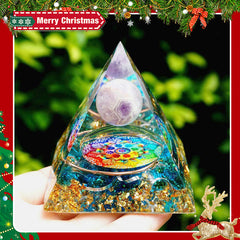 You will receive the Tranquil Deep Ocean Orgone Pyramid: a powerful amplifier of calm, courage and strength.
• Genuine gemstones:
pure am
ethyst, blue quartz
• Value: $100.99, Free today ONLY
• Great quality guarantee
•  Safe payment and multiple payment methods
•  
Responsible shipping and customer service
•  Orders will be processed within one business day
Crystals not only provide humans with powerful energy and healing, but also provide purification for nature-but only when they are the real deal. Every material we use is environmental-friendly, natural, and sustainably sourced. This is Olivenorma's promise.