---
FREE Today:  The Instant Heartbeat 

 

Orgone Pyramid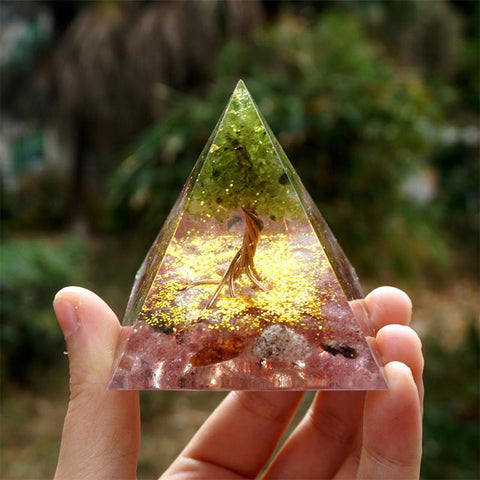 $95.99 Value - Just Cover Shipping
The cupid's arrow, the power of Eros:  t

his Instant heartbeat Orgone Pyramid is handmade with volcanic peridot and strawberry quartz. T

he peridot helps to activate and coordinate the solar plexus and heart chakra, creating the integration of love and will. Strawberry Quartz can stimulate the heart energy center, making the whole person full of love and the euphoria of truly loving the environment. It can help you muster the courage to realize your inner desires and encourage you to pursue your own personal destiny.

As a conductor of energy which was confirmed by scientific research:

 

The Pyramid of Orgone is based on the research of the Austrian psychoanalyst "Dr. Wilhelm Reich" in the early 20th century, who introduced the term orgone. According to his research, the positive energy flow pattern of pyramid can be observed through Kirlian photography. You will see that the concentration of energy occurs around the vertical axis passing through the apex of the pyramid (1/3 of the height from its bottom). You can also see the energy radiating from the top of the pyramid in the form of a spiral.
Elegant decoration, effectively encourages empathic energy: placing the Pyramid of Orgone in any corner of the room will help promote a positive environment and eliminate undesirable magnetic fields. Create a warm and harmonious atmosphere for the family and resolve conflicts in family life. It can even be placed in a bag or pocket to help relieve mental state and create mental balance.
Only 68 pieces are available:

 

As these hand-made Orgone Pyramids are in short supply-we provide a lot of manpower and material resources, and we only ask you to provide a little transportation and handling.
Why Are We Giving Away These For FREE?

We believe that what modern humans need most is healing and unity. We inherit ancient wisdom and methods, use environmental-friendly and sustainable crystals to design thousands of crystal products to meet various physical or spiritual needs.
We support more than 200 craftsmen around the world, and every craftsman sticks to his mission and invests it in the production of every product. Upon ordering the free

 

orgone pyramid

, you are welcome to purchase other products to support our store. This is really a great support for our movement. 
You are helping us heal the world. 10% of all proceeds will be donated to non-profit organizations to help underserved communities in Africa and help poor children in Africa get a good education.
Only 68 FREE Orgone Pyramids Available - Claim Yours Now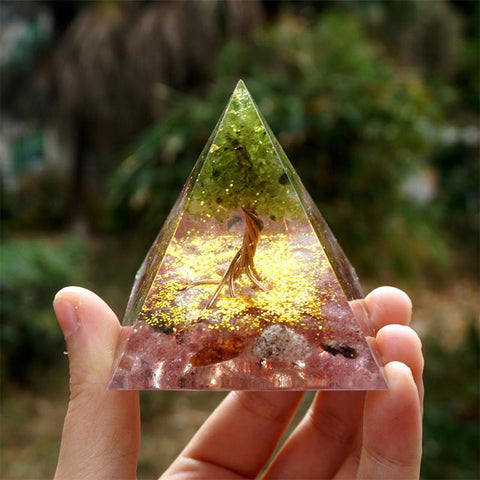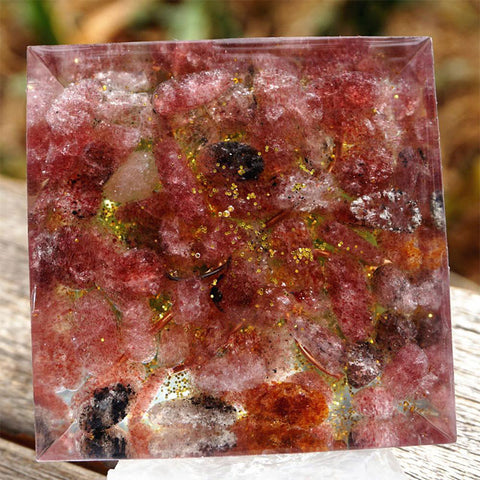 You will receive the Instant Heartbeat Orgone Pyramid: a natural amplifier of love, healing, and personal destiny.
• Genuine gemstones:
 peridot 
, strawberry quartz, copper, gold foil, resin
• Value: $95.99, Free today ONLY
• Great quality guarantee
•  Safe payment and multiple payment methods
•  
Responsible shipping and customer service
•  Orders will be processed within one business day
Crystals not only provide humans with powerful energy and healing, but also provide purification for nature-but only when they are the real deal. Every material we use is environmental-friendly, natural, and sustainably sourced. This is Olivenorma's promise.